Hohoho.. amacam..?? ini idea pukul 7-8 pagi nih.. eh sila laa saksikan sniri.. hasil seni aku.. oi oi o i nak exam ni oi.. salah gile timing nak buat bende2 cenggini..!!
Dengan sukacitanye aku mengumumkan koleksi ini sebagai
"The Flaming Art"
.. eh, ke
"The Art of Flaming"
..?? ahh mane2 laa.. janji ade art, ade flaming.. baru laa ganas kan.. hohoho..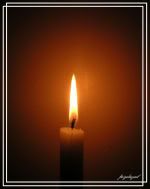 I like the first one.. there's something about it that makes me calm.. elehh.. calm konon.. hahaha.. takdenye nak calm.. kenape tak calm..?? hohoho.. check out the second pic..!!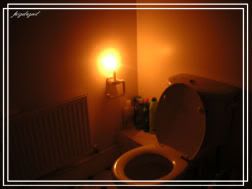 Chisss.. dalam toilet rupenye.. ntah kat mane art-nye taktau laa.. wahaha.. tapi walaupon art dah takde, flaming-nye masih ade.. kepale otak aku laa yang ber-flame..!! dah berapi memikirkan bile laa lampu bilik air nak pulih seperti sediakala.. arrgghhh tragis gile tiap2 kali masuk toilet kene pasang lilin.. oi oi oi kembalikan lampu toilet kitorang oi..!!
Hahaha.. tak sampai sehari laie lampu tu rosak dah kecoh.. aihh..
Eh tapi kalo gambar2 tu dijadikan postcard kan, agak2 ade tak orang sudi nak beli..?? kohkohkoh.. tak kuase aku..
Nah aku tayang laie skali.. gambar same je pon =p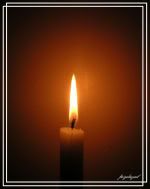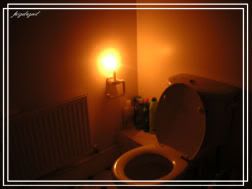 Wasssalamualaikum warahmatullah..